Hope you are ready for a nice weekend.
We were supposed to get more snow but looks like not, yeahhhh…. the sun is shining too so I am going to do some sewing today.
This post is something new for me but I just had to share.
I am in the process of finding curtains/drapery for my home. After almost 4 years here I still haven't decided on what I would like. We have blinds on all windows, which is very necessary with the hot summers we have here, but curtains to me make a home feel cozier and just finish off a room.
So below is a widget from Houzz.com
I fell in love with not only the colour of the drapery in this room but the style.
Just look at the design on this drapery panel…
WOW!!!! How on earth did they do that ? It is, to me, beautiful . I would love curtains like this in my living room. If only I knew how.
Maybe you are not into decorating but I thought it was worth a share :)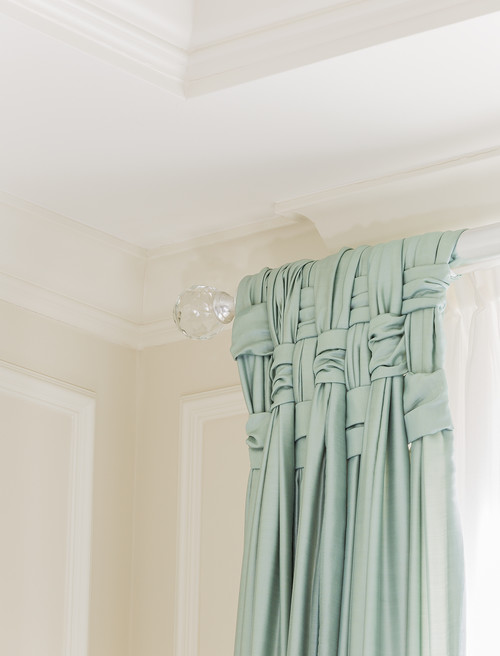 Transitional Spaces
by
Boston Interior Designers & Decorators
Leslie Fine Interiors
If you go through the widget on this photograph you can get the colour of the walls. It is soooo me !!!
Do you like?
If you are currently decorating your home check out Joss & Main, there is a link on my side bar and I promise you I am in no way affiliated with the site, I just love it. I have ordered twice now and am picking up my items from the States next week.
The furniture is awesome and they have sales each day, but I can't see having furniture shipped , then again if I did see something I just had to have, I may change my mind.